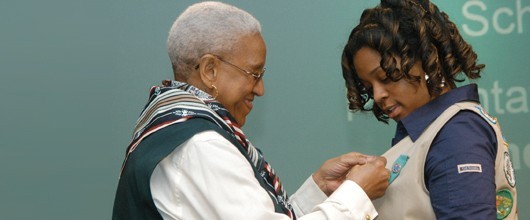 Employment Opportunities at Girl Scouts
Imagine joining a group of individuals—each with their own unique skills and passions, but united by a common purpose. Imagine yourself at Girl Scouts of Southern Arizona.
We are seeking professionals committed to making a difference. Working with Girl Scouts—an organization with a solid history and a growing future—means working to your full potential in a dynamic and diverse environment.
Pima County

Graham/Greenlee

Camp

We are hiring for the following positions:

Unit Leaders
Unit Counselors
Kitchen Helpers
Nurse
Lifeguards

Fill out the application and sumbit to Timalee. 

Positions will close April 1, 2021. Contact Timalee at tnevels@girlscoutssoaz.org for more information! 

You have the power to change a girl's life. Share your talents with us to help build girls of courage, confidence, and character who make the world a better place!
To apply for our full or part-time positions, please email Timalee Nevels with a completed application, resume, cover letter that includes an answer to the question "Which G.I.R.L. attribute best describes you and why?" (This is not required for camp applications.)

Internship Opportunities
Girl Scouts of Southern Arizona is a wonderful place to explore your future career interests, grow your network, and make a difference in the lives of girls across Southern Arizona.
Are you interested in youth education, non-profit organizations, marketing and communications, event planning, or community engagement? We have an internship for you!

Please note that all internships are currently unpaid. Applications are rolling. To apply for all positions except the Girl Scout Shop internship, please read the application questions linked above, and email a resume and cover letter to Timalee Nevels. Girl Scout Shop interns should complete and submit the application linked above.