Volunteer Appreciation
At Girl Scouts of Southern Arizona, we value all adult members, and recognize the contribution each volunteer makes in developing girl leaders. With gratitude, we award Girl Scout Volunteer Awards to volunteers who provide outstanding service, and go above and beyond expectations for their role to make a difference in our Movement. 
Showing love and appreciation for volunteers is a powerful Girl Scout tradition. After all, adult volunteers make Girl Scouting possible! Let's shout it from the rooftops—take a moment to nominate a Girl Scout volunteer who has made a difference.
Select an award category below to learn more! Or see our Volunteer Awards Guide.
Each year GSSOAZ recognizes volunteers who have served 25 years or more in a volunteer capacity. Is this you? Fill out the form and get recognized for your hard work!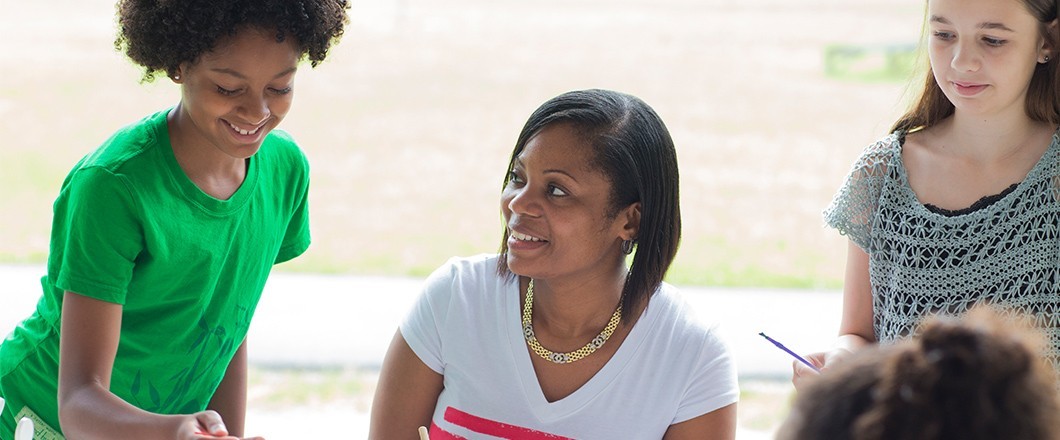 Stay tuned for more information about the next Volunteer Appreciation!
FAQ

What kinds of stories or information should I include?  Check out our Tips & Tricks for Writing Strong Nominations.
Who can nominate a volunteer? Girl Scouts, caregivers, volunteers, staff, and even community members are welcome to nominate an individual, so long as they can speak to that nominee's Girl Scout experience and impact.